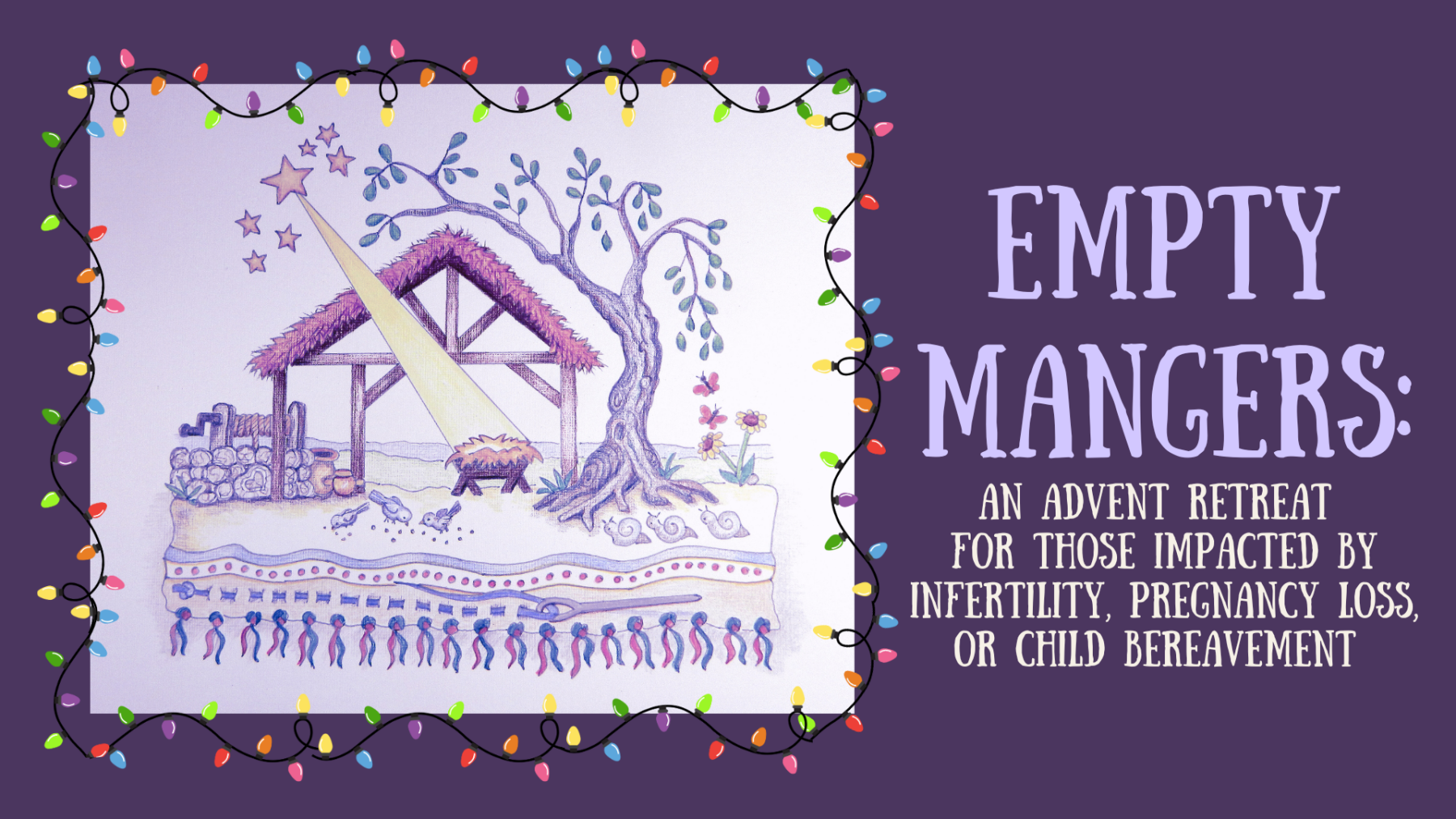 Saturday, December 02, 2023
,
11:00 AM - 2:30 PM
Empty Mangers: Spiritual Support for Those Impacted by Infertility, Pregnancy Loss, or Child Bereavement Throughout the Season of Advent
*Registration is highly encouraged, but not required. See below for online registration.
*Childcare Available if Registered by Monday, November 22
Advent is a season in the Christian calendar preceding the celebration of Jesus' birth on Christmas. The purpose of Advent is to prepare our hearts for the coming of Christ - to wait in patience for the birth of Jesus. It is a season of expectancy for the hope that is found in new life.
Empty Mangers is a half-day retreat crafted intentionally for those who might suffer complicated emotions throughout this season due to their experiences with infertility, pregnancy loss, or child bereavement. How does one cope with the absence or loss of a child while the dominant culture focuses so heavily on the birth of Jesus and holiday traditions revolving around children?
Whether you have experienced these things firsthand, or whether you live or work in close proximity with those who do (healthcare provider, chaplain, friend, etc.), we want you to know that you are not alone.
This retreat will open with a worship service centering on this theme. That service will be followed by lunch, where participants will hear members of the community share their personal experiences and offer resources for support. Then, time and space will be allotted for participants to engage in a time of personal prayer and/or reflection. We will finish the retreat by coming back together as a group for a closing service and ritual.