During the season of Advent we'll be posting daily artistic representations of Advent-related words, created by members of our First Church family.
Day 1 | Hope | Cindy Norris
As we enter the season of Advent, we have the promise of HOPE. We have hope for the Joy, Love and Peace that Jesus Christ brings to us.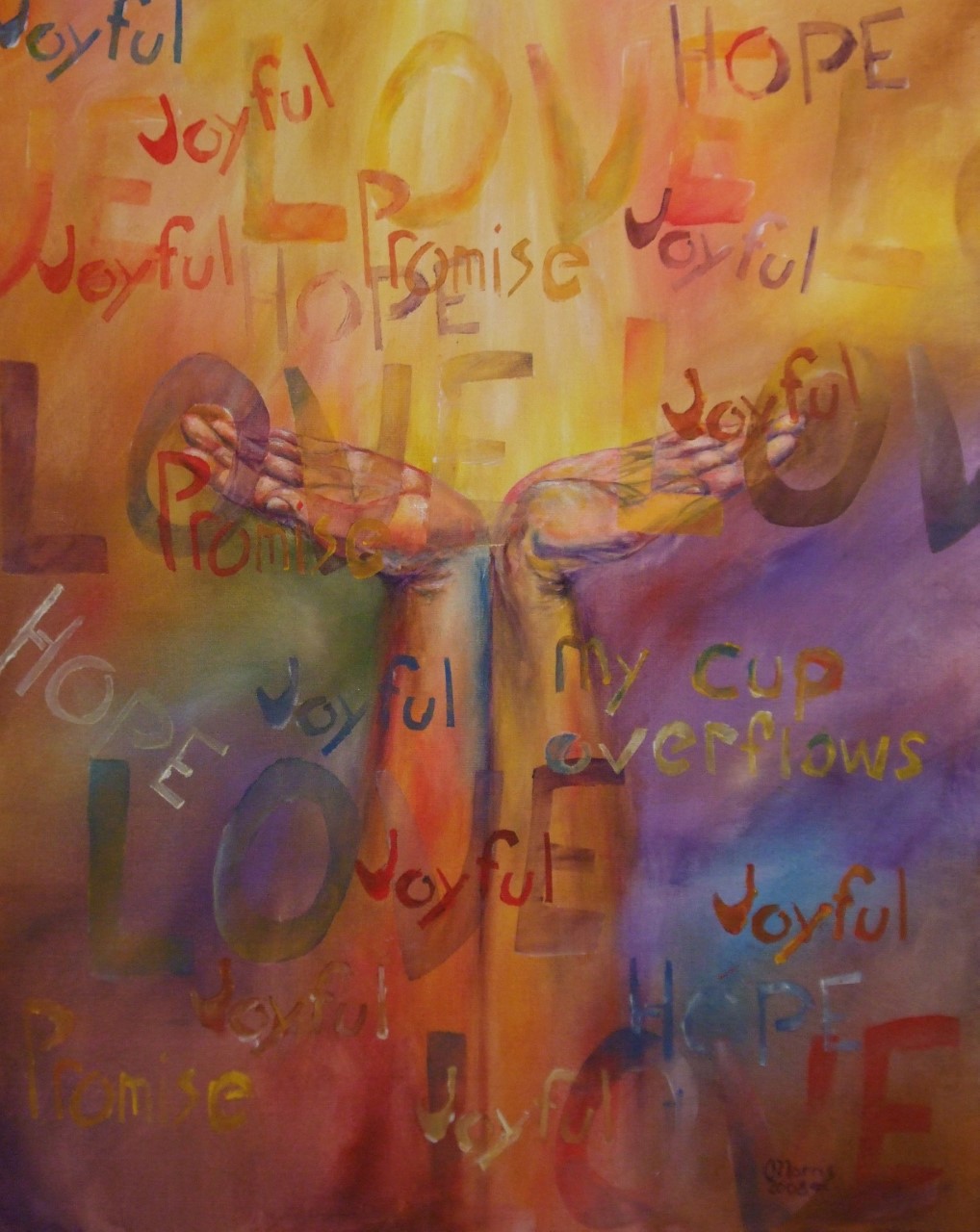 ---
Day 2 | Prepare | Betsy Eudy
Let us come into his presence with thanksgiving. -Psalm 95:2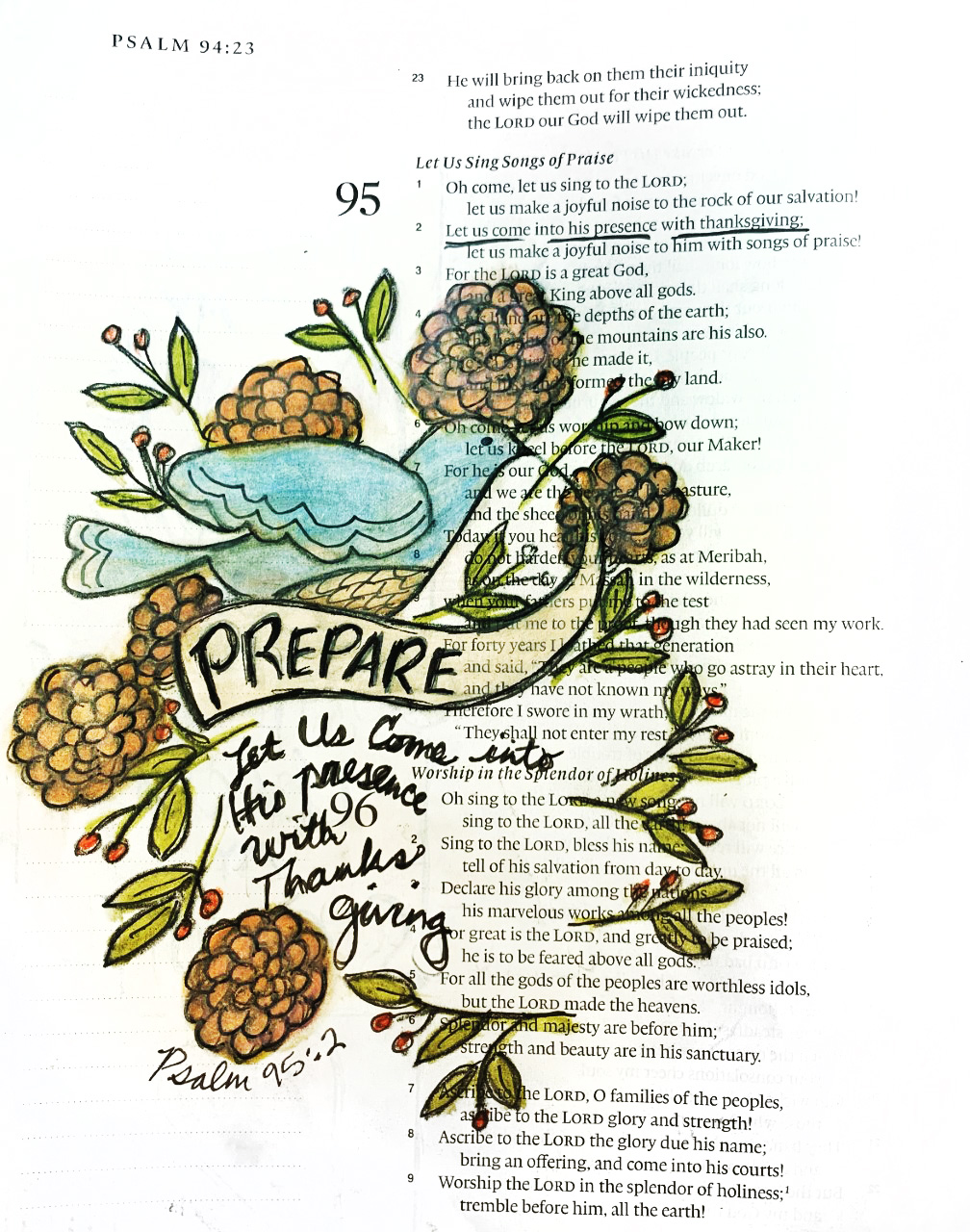 ---
Day 3 | Wait | Susan Bishara
Our church dog, Bishop, illustrates WAIT. He waits with hope for the day he can see his church kids again!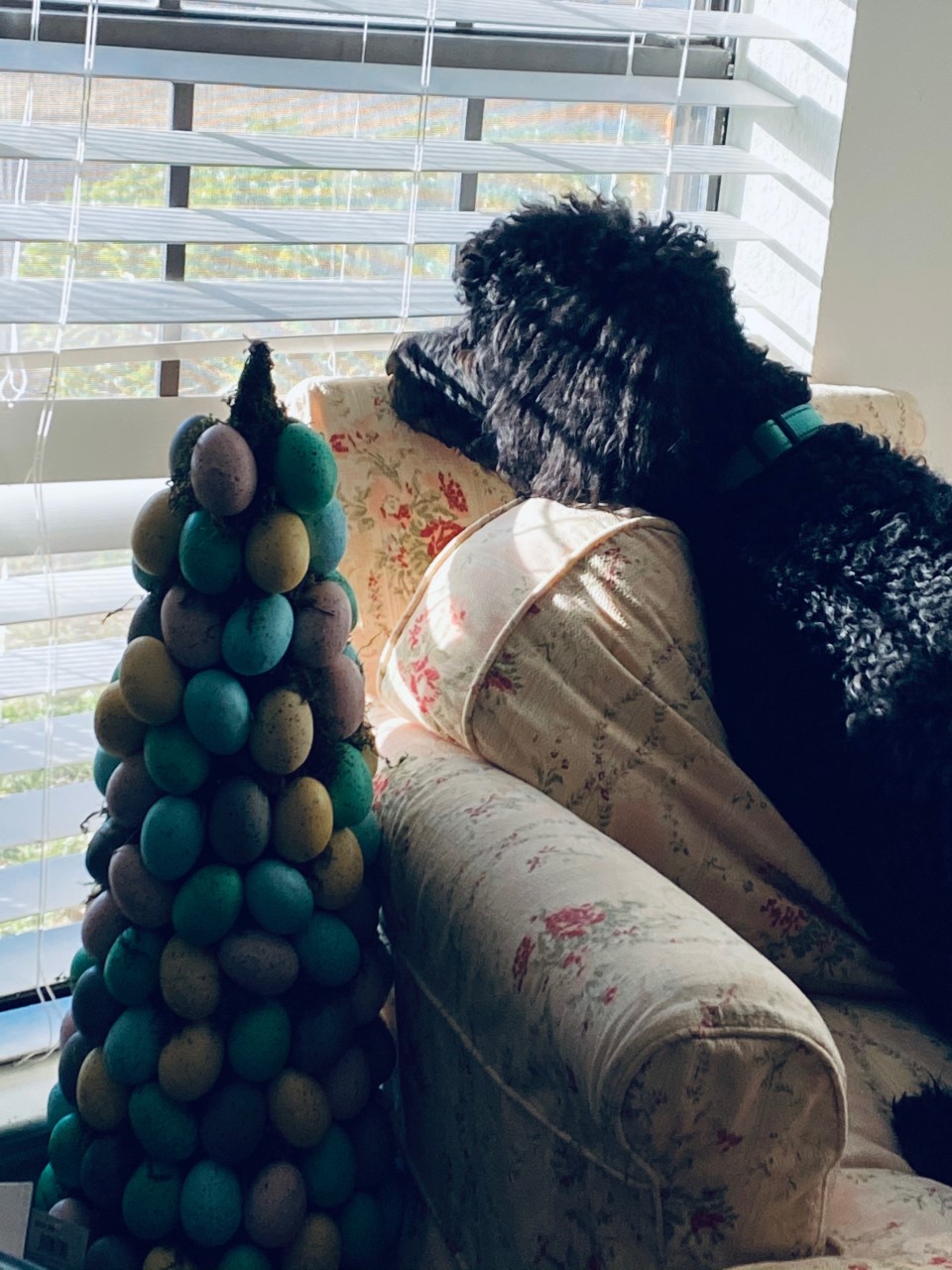 ---
Day 4 | Journey | Loni Fancher
Sometimes we lose sight of the journey because we're fixated on the destination, but the journey - the work we put in to getting somewhere - can be as extraordinary as the destination itself. Start paying attention to the journey. It may just be that you find God along the way.
"Life is either a daring adventure or nothing."
"All that is gold does not glitter, Not all those who wander are lost; The old that is strong does not wither, Deep roots are not reached by the frost."
- JRR Tolkien (Fellowship of the Ring)
"To live will be an awfully big adventure."
- J. M. Barrie (Peter Pan)
Photo: Peruvian woman and her horse in the Andes Mountains - March 11, 2020 - Loni Fancher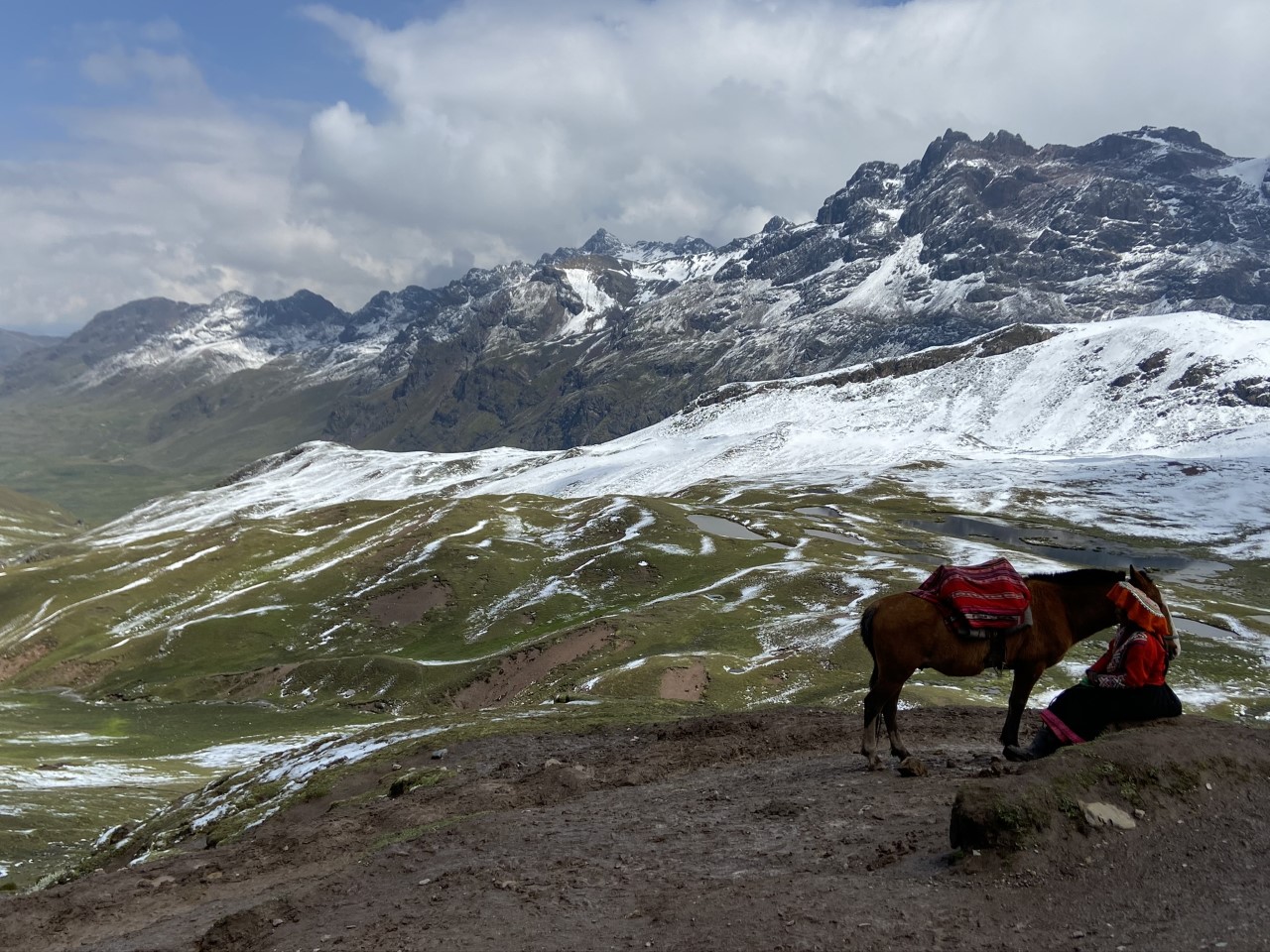 ---
Advent Day 5 | OPEN | Rhonda Weddle
Today's word, OPEN, is represented in this mixed media piece titled "Open Heart", by Rhonda Weddle.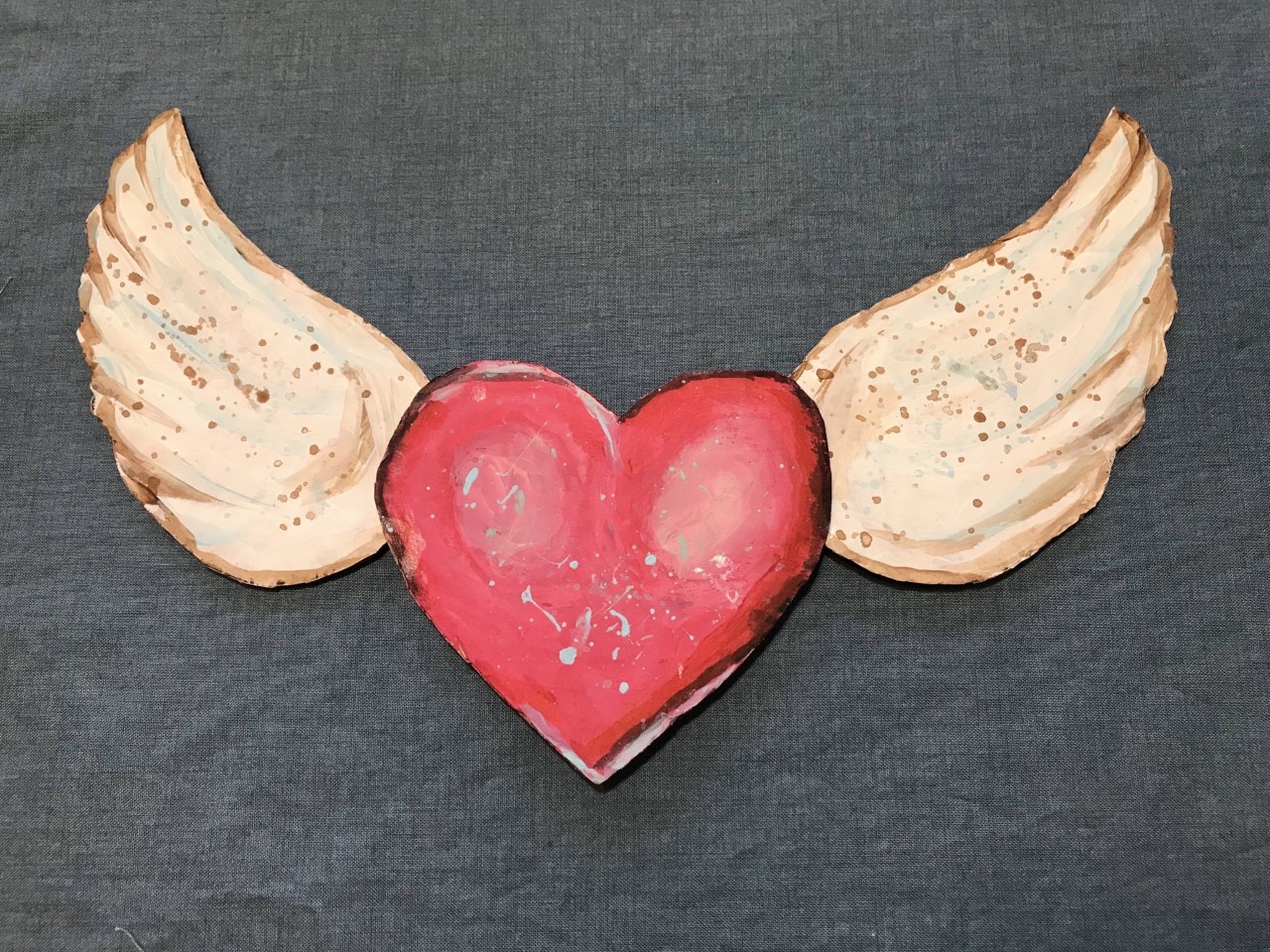 ---
Advent Day 6 | COMFORT | Steve Abell
This watercolor by Steve Abell illustrates today's word, COMFORT. "My Koi pond has been a backyard fixture for 19 years. It is designed to promote health and growth of the Nishigoi or Ornamental Japanese Carp. Koi love to gather when food is presented.
They are quite ravenous and the beautiful colors become a blur. One or two will depart up a stream to a dam looking for more food.
Coco, my mini poodle and I have breakfast nearby."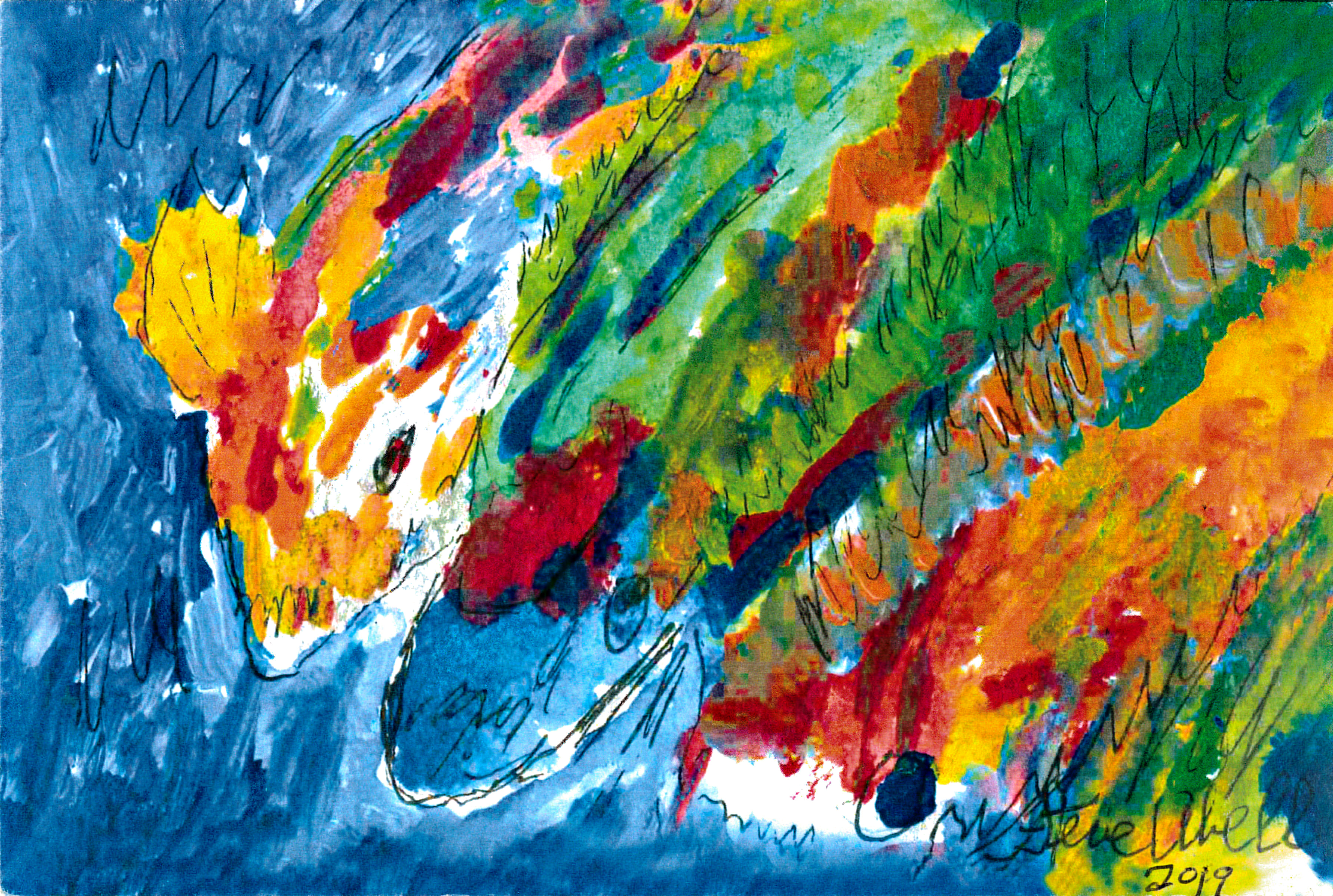 ---
Advent Day 7 | WISDOM | Amy Bell
Today's word, WISDOM, is illustrated by one of our Bible journalers, Amy Bell. "For the LORD giveth wisdom: out of his mouth cometh knowledge and understanding." -Proverbs 2:6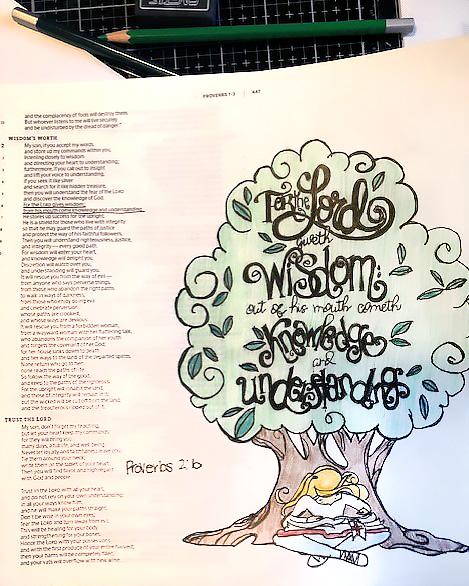 ---
Advent Day 8 | JOY | Kirby Warren
"When I think of the word, JOY, I think of our Nativity we've used in our front yard for the past ten Christmases. JOY TO THE WORLD and have a Merry Christmas."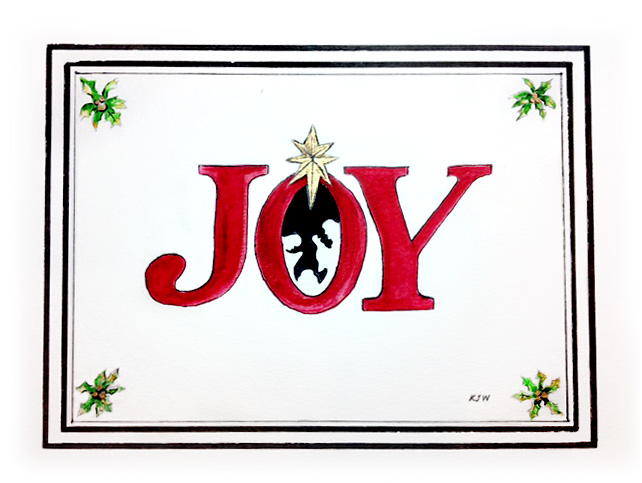 ---
Advent Day 9 | LISTEN | Betsy Spencer
There are a lot of sounds of this season. Sometimes it is hard to really focus and tune out all the noise. During this Advent season, LISTEN. Listen to the sounds that help us believe and know that God is here in our midst.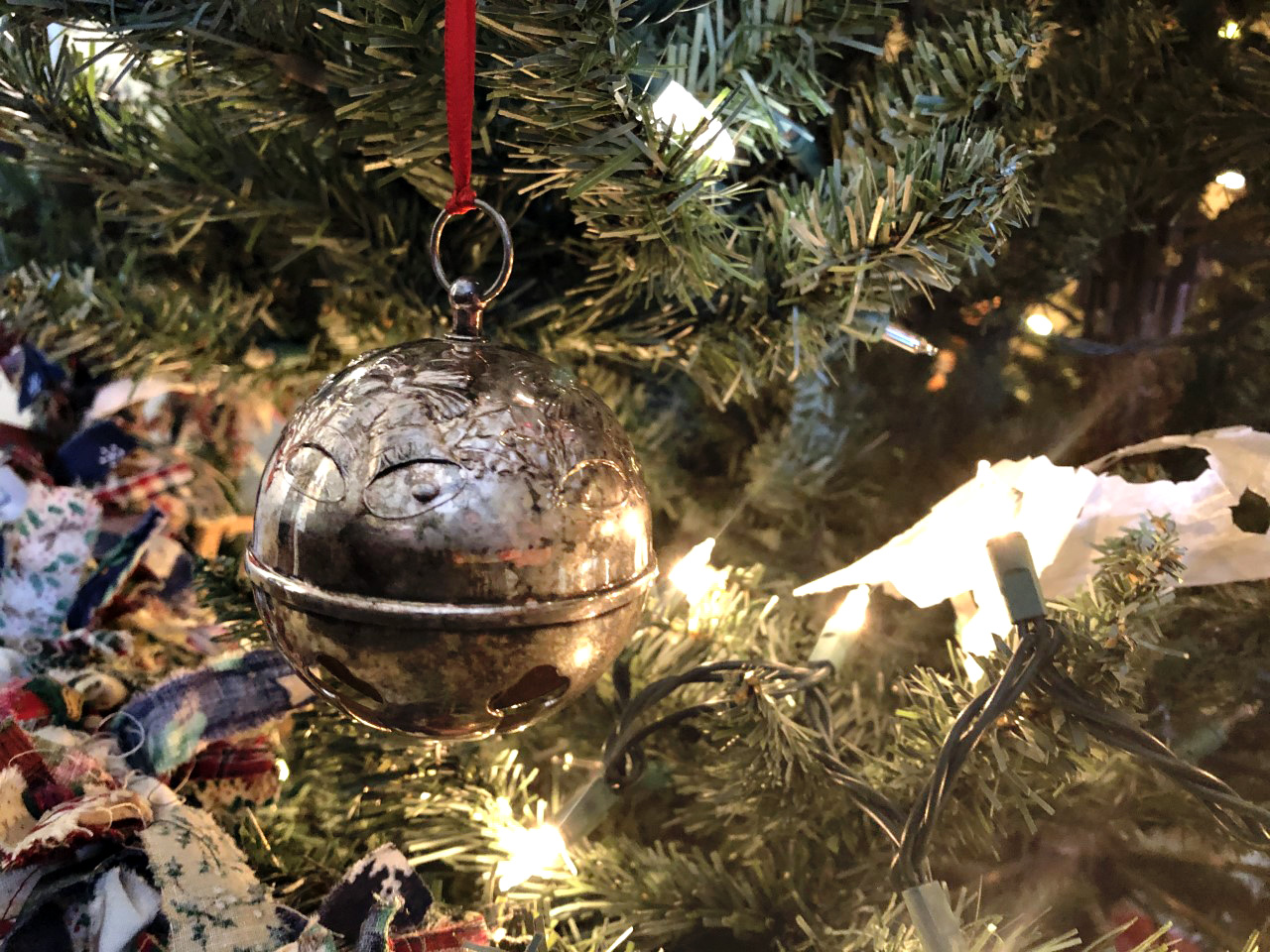 ---
Advent Day 10 | DELIGHT | Sandra Grimland
Today's word, DELIGHT, is illustrated in this delightful burst of colorful flowers painted by Sandra Grimland. What brings you delight during this season?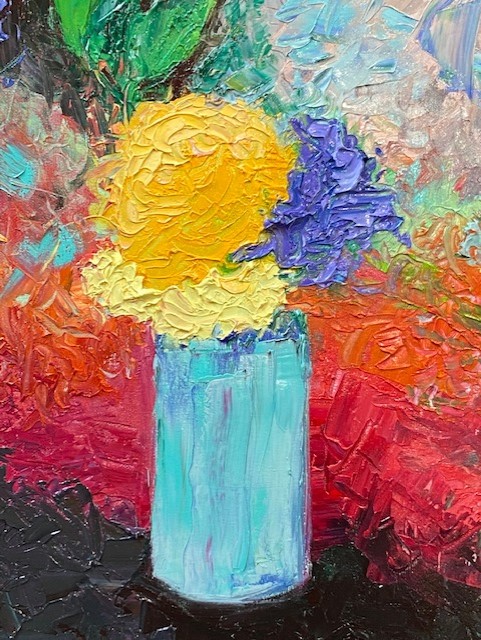 ---
Advent Day 11 | JUSTICE | Jerrilyn Woodard-Entrekin
Today's word, JUSTICE, is expressed by Jerrilyn Woodard-Entrekin through this acrostic poem:
Jesus preached, taught, and showed
Us what
Social justice is
Throughout the Gospels,
Inviting us to love our neighbors as ourselves with
Compassion and concern for the well-being of
Everyone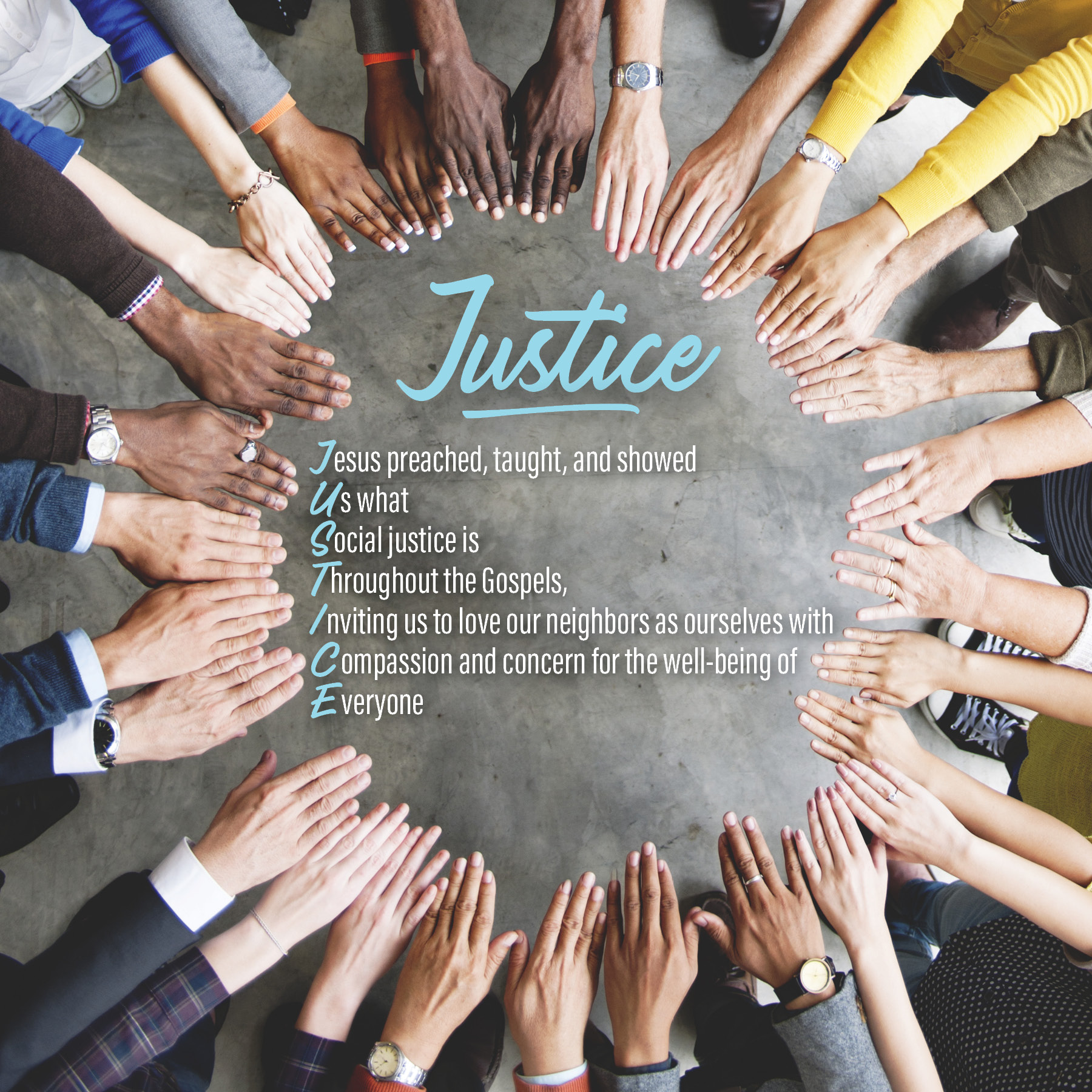 ---
Advent Day 12 | REJOICE | Fralicks Family
Luke and Scarlett Fralicks embody today's word, REJOICE, by rejoicing in God's beautiful creation!
---
Advent Day 13 | MYSTERY | Judy Gelfert
Today's word, MYSTERY, is illustrated in this painting by Judy Gelfert: "This house, aged and uninhabited, beckons the passerby to wonder who built it, which children played there, which people grew old there, and why is it now forgotten?"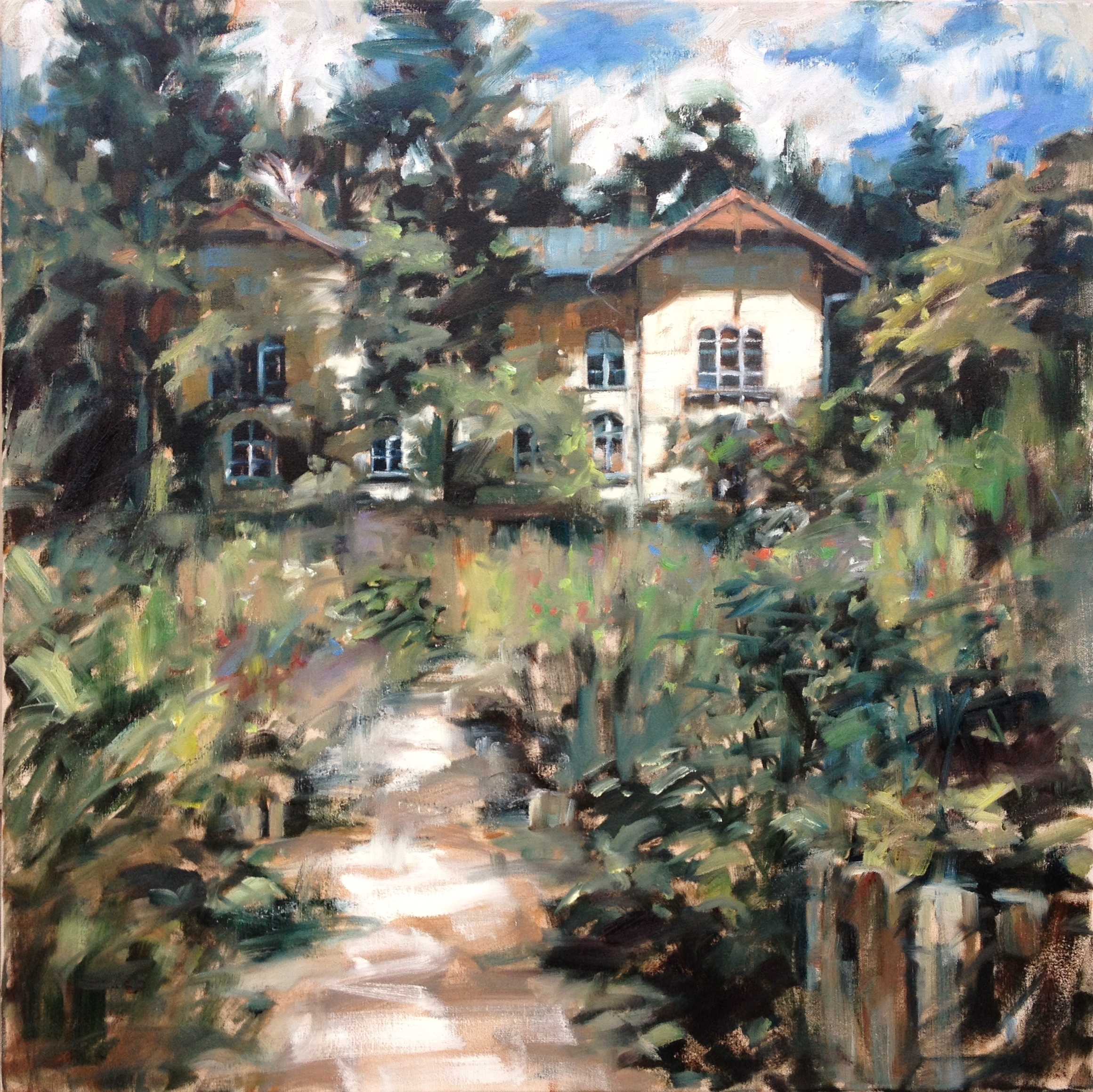 ---
Advent Day 14 | GRACE | Sharon Elrod
Today's word is illustrated by this stained glass window designed for our Columbarium by Sharon Elrod. "Grace comes into the soul, as the morning sun into the world; first a dawning, then a light; and at last the sun in his full and excellent brightness." -Thomas Adams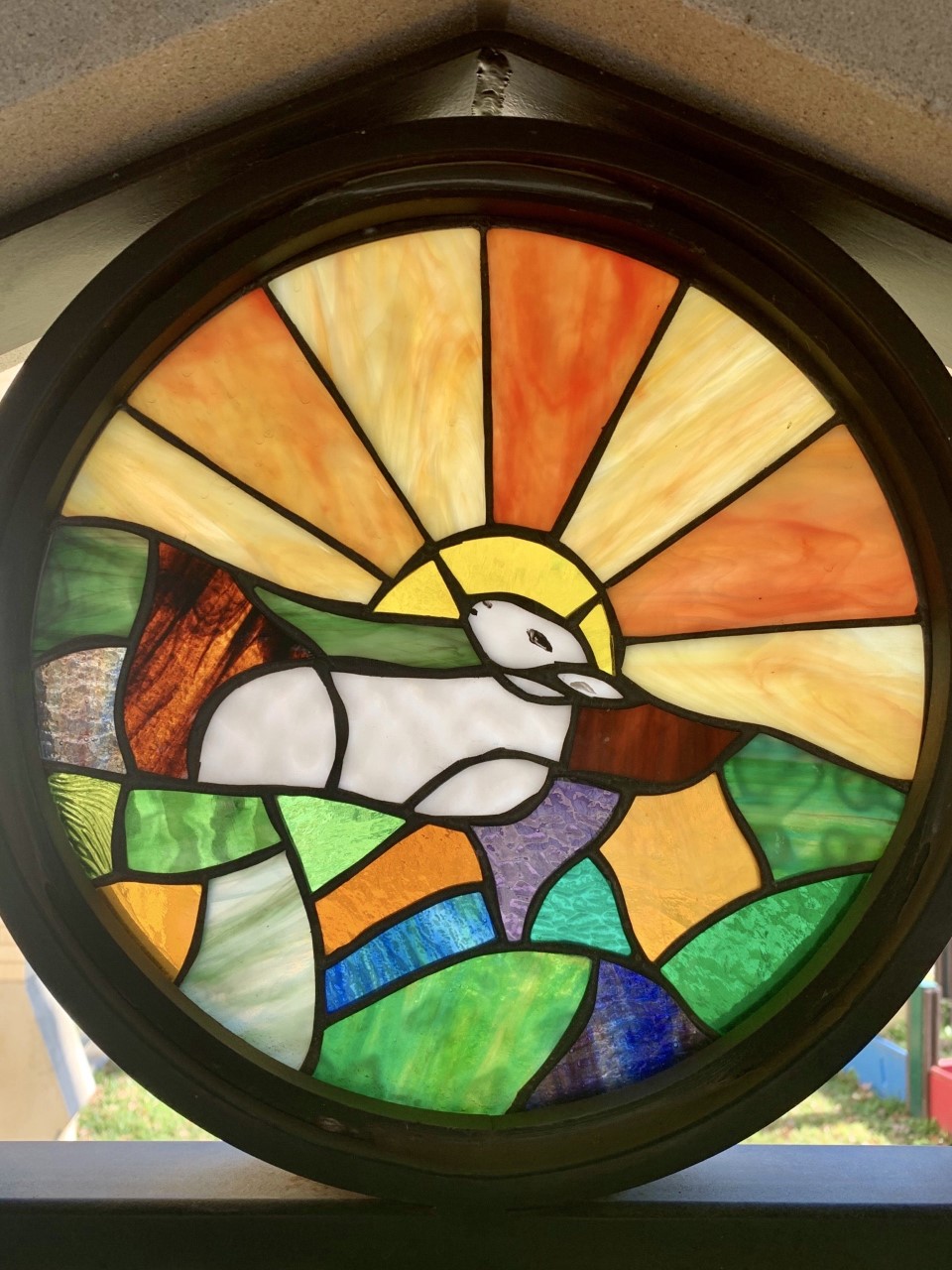 ---
Advent Day 15 | LOVE | Carole Harston
As we embark on the third week of Advent and light the candle of love, we share this beautiful painting created by by Carole Harston for our Kid's Ministry!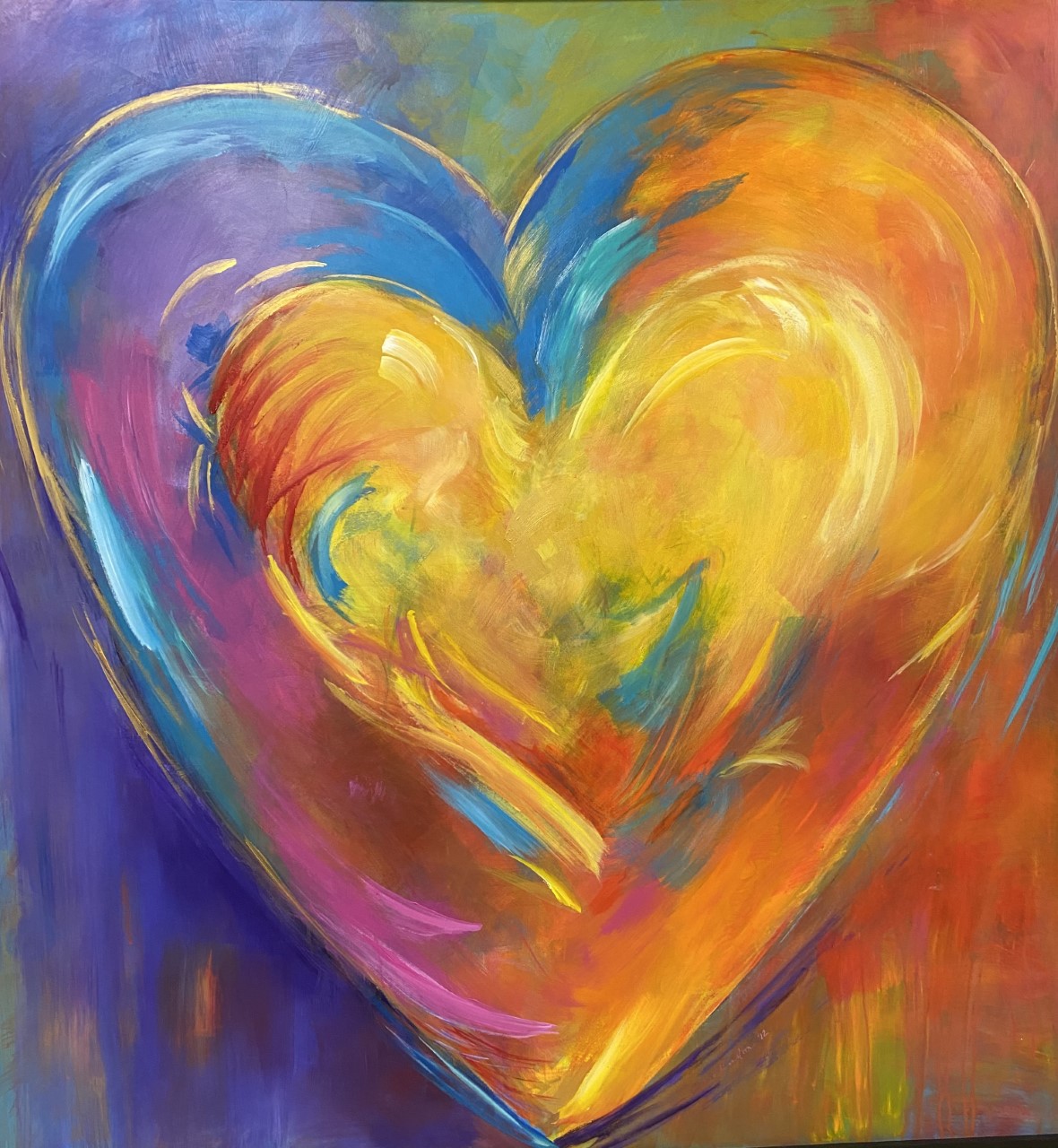 ---
Day 16 | Ponder | Mary Webster
This statue is located at the entrance to ancient Capernaum. Visitors p
onder
on the person's identity and remember Matthew 25:34-40. What causes you to
ponder
?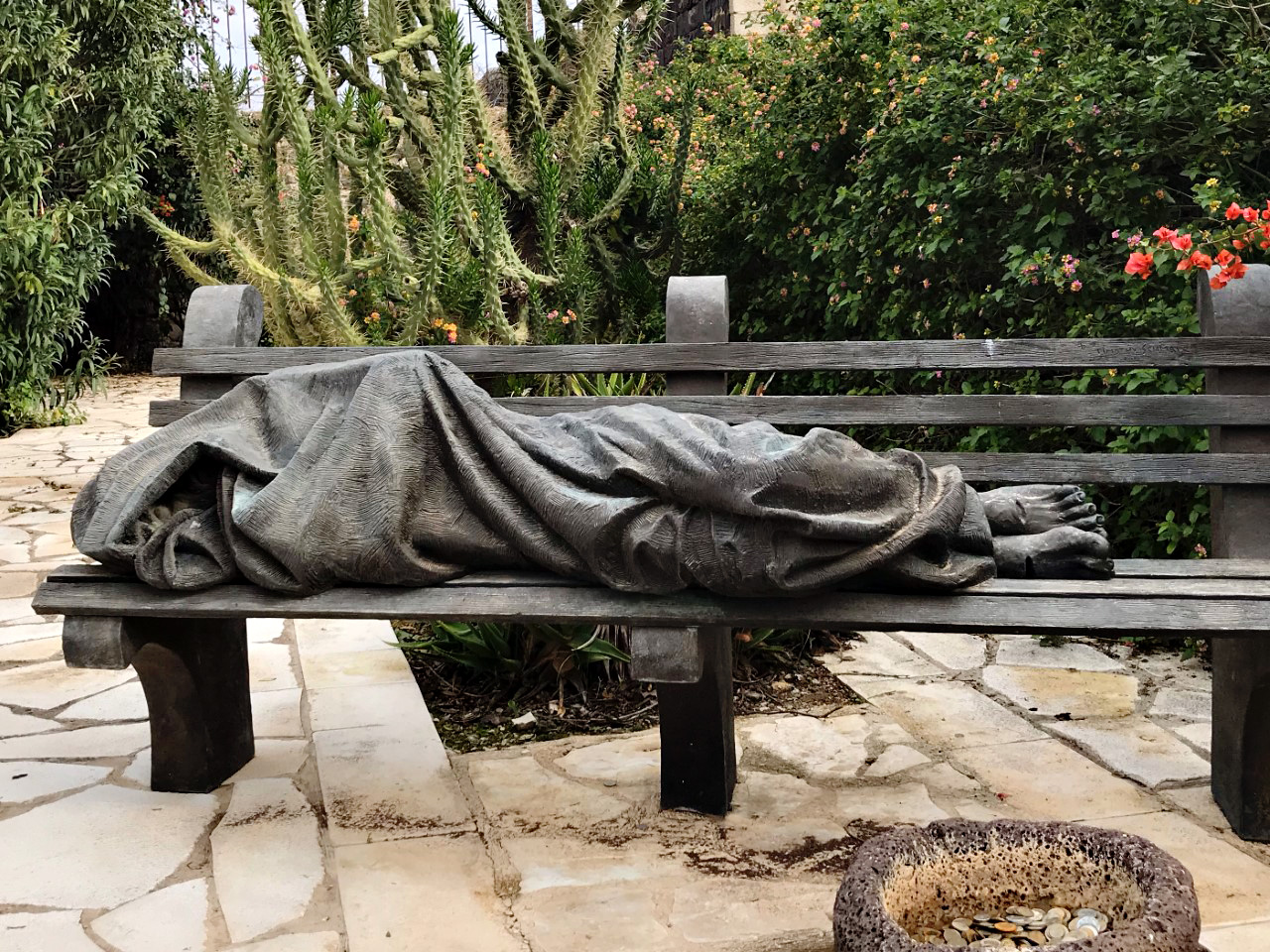 ---
Advent Day 17 | SIGN | Denise Gage
Today's word is illustrated in a page from Denise Gage's Bible journal. "This will be a sign to you: You will find a baby wrapped in cloths and lying in a manger." -Luke 2:12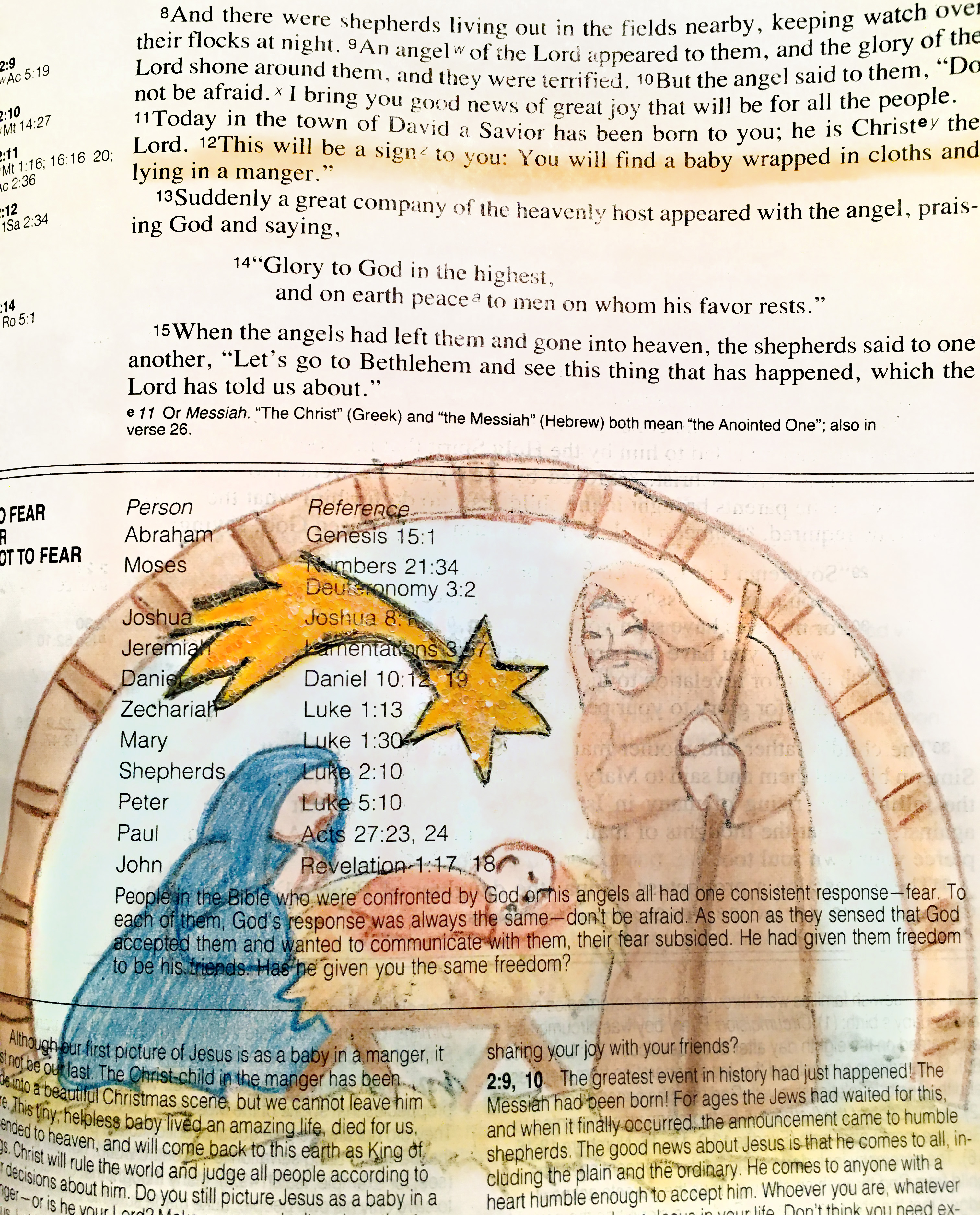 ---
Advent Day 18 | PRAISE | Cindy Norris
The title of this painting by Cindy Norris is "Abundance". We give PRAISE for God's abundance of love through the gift of Jesus.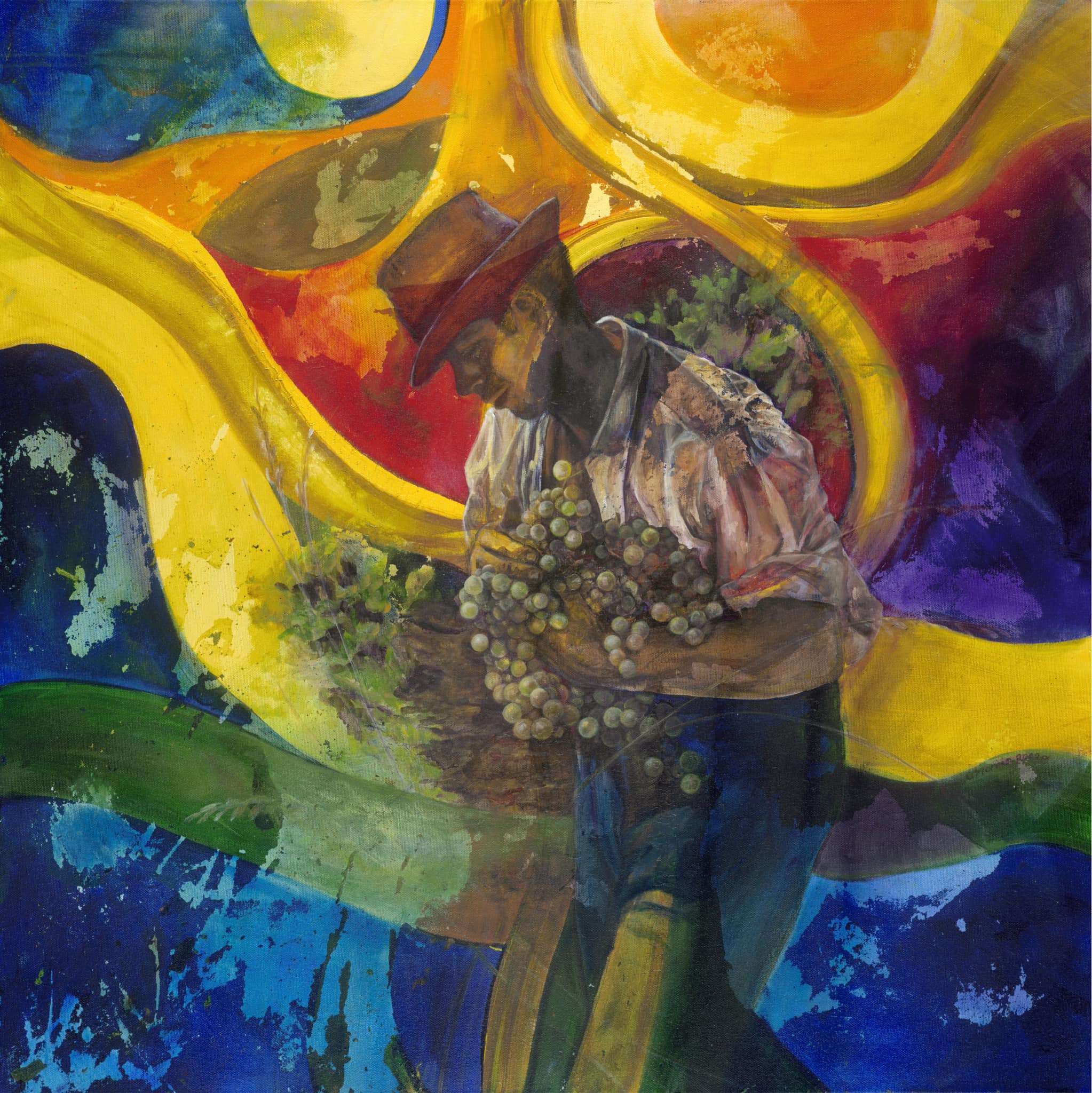 ---
Advent Day 19 | PROMISE | Loper Family
The beautiful double rainbow in this photo symbolizes today's word, PROMISE, and is shared with us by Brad, Adrienne, Nathaniel, Ian, Gabe, and Jackie Loper.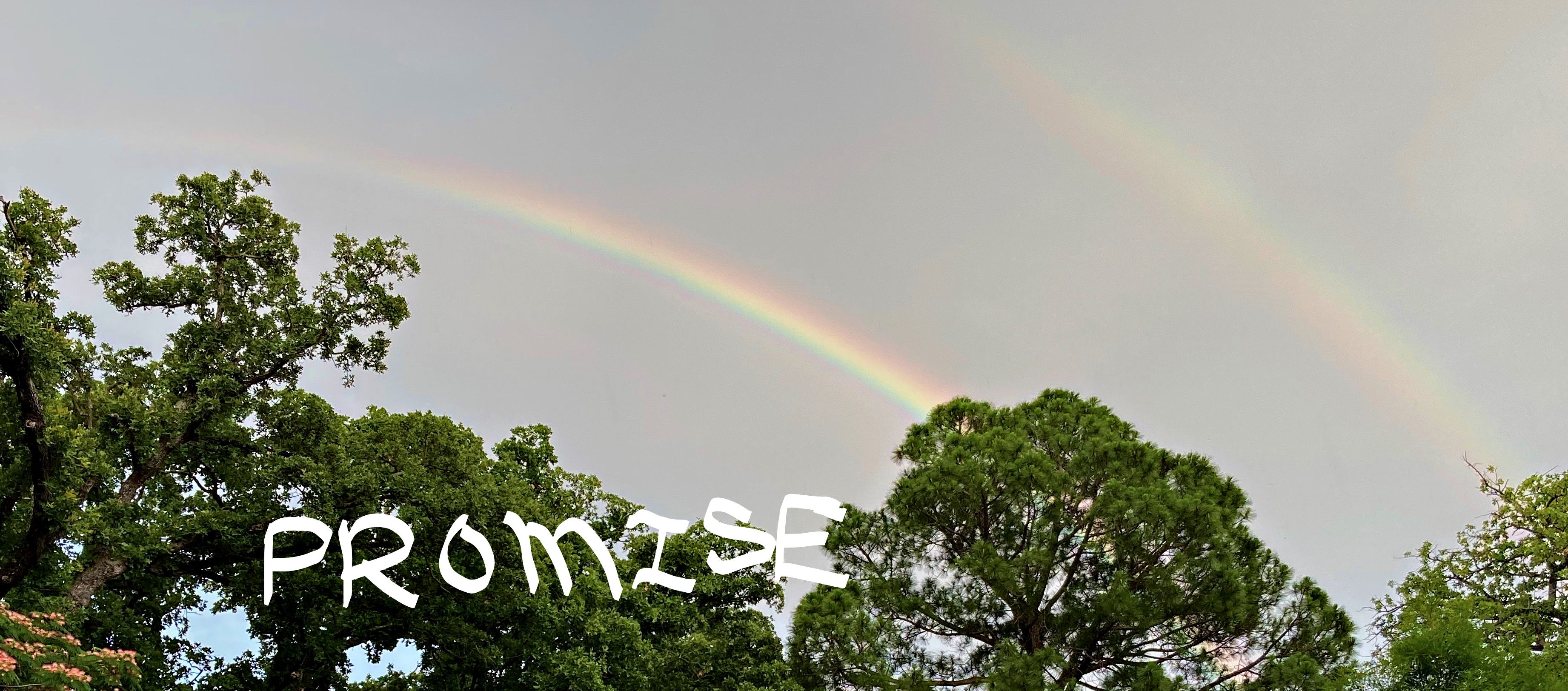 ---
Advent Day 20 | NEIGHBOR | Michelle Clark
The word neighbor calls to mind Charles Wesley's hymn, "Help Us to Help Each Other, Lord".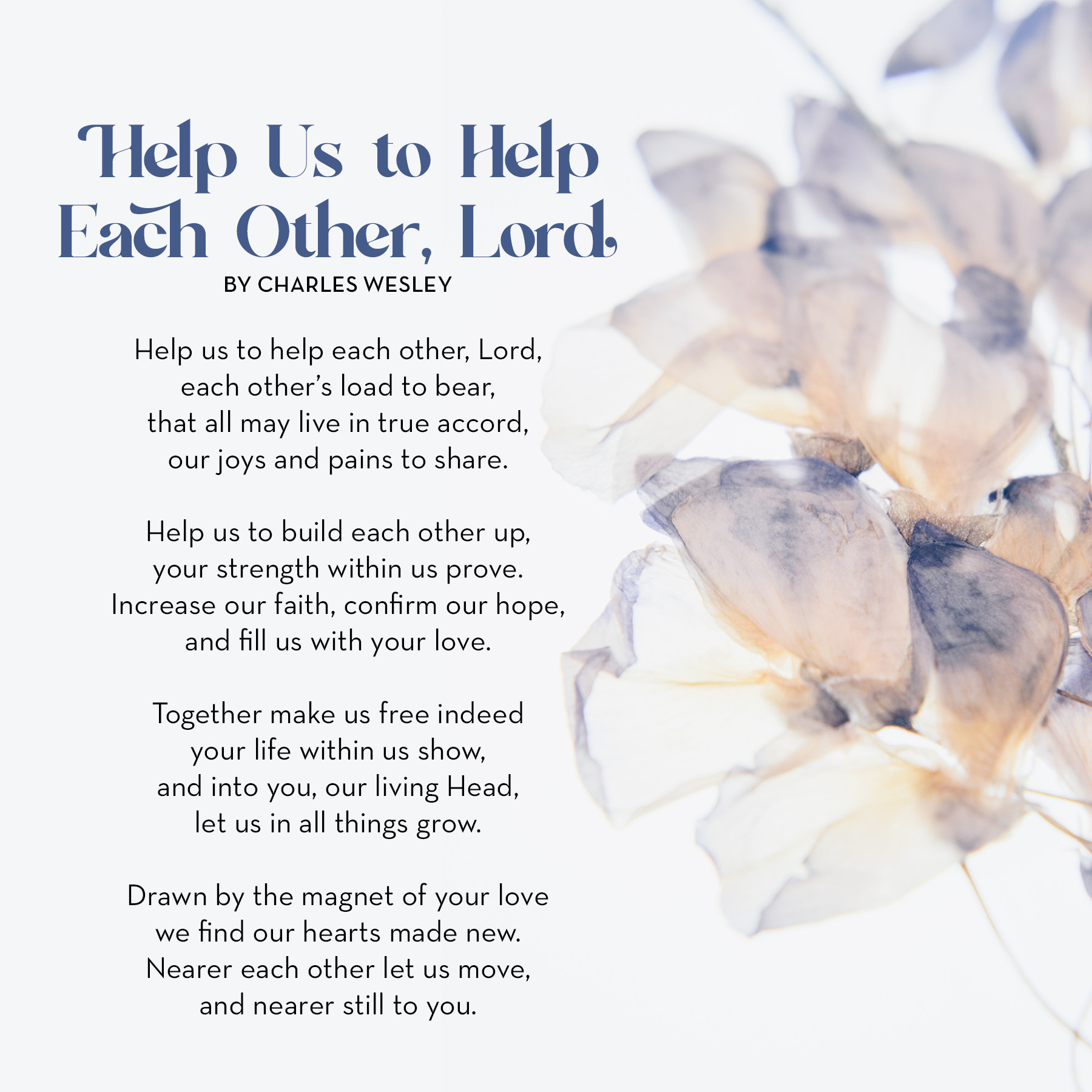 ---
Advent Day 21 | FAITH | Coral Delaplaine
"This is a photo I took after a rainstorm. It makes me think of the universe in a puddle, much like the savior in a manger. Faith - following a star, in search of a King"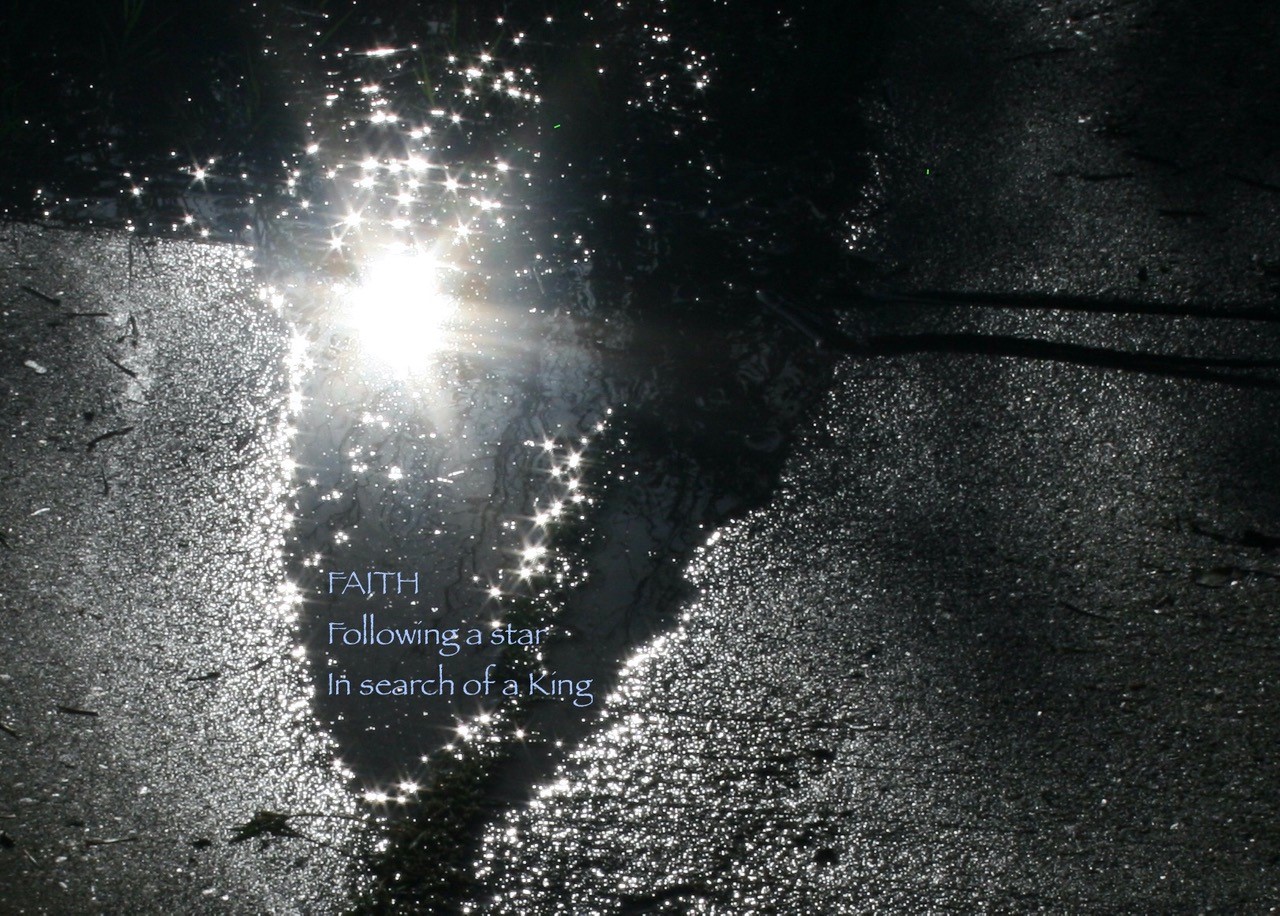 ---
Advent Day 22 | PEACE | Bill Workman
Today's word is illustrated by "Peace on Earth", a stained glass piece designed by Bill Workman. This design of a dove holding the olive branch of peace was installed in our Columbarium in 2014 and was sponsored by Charles and Sheila Clawson.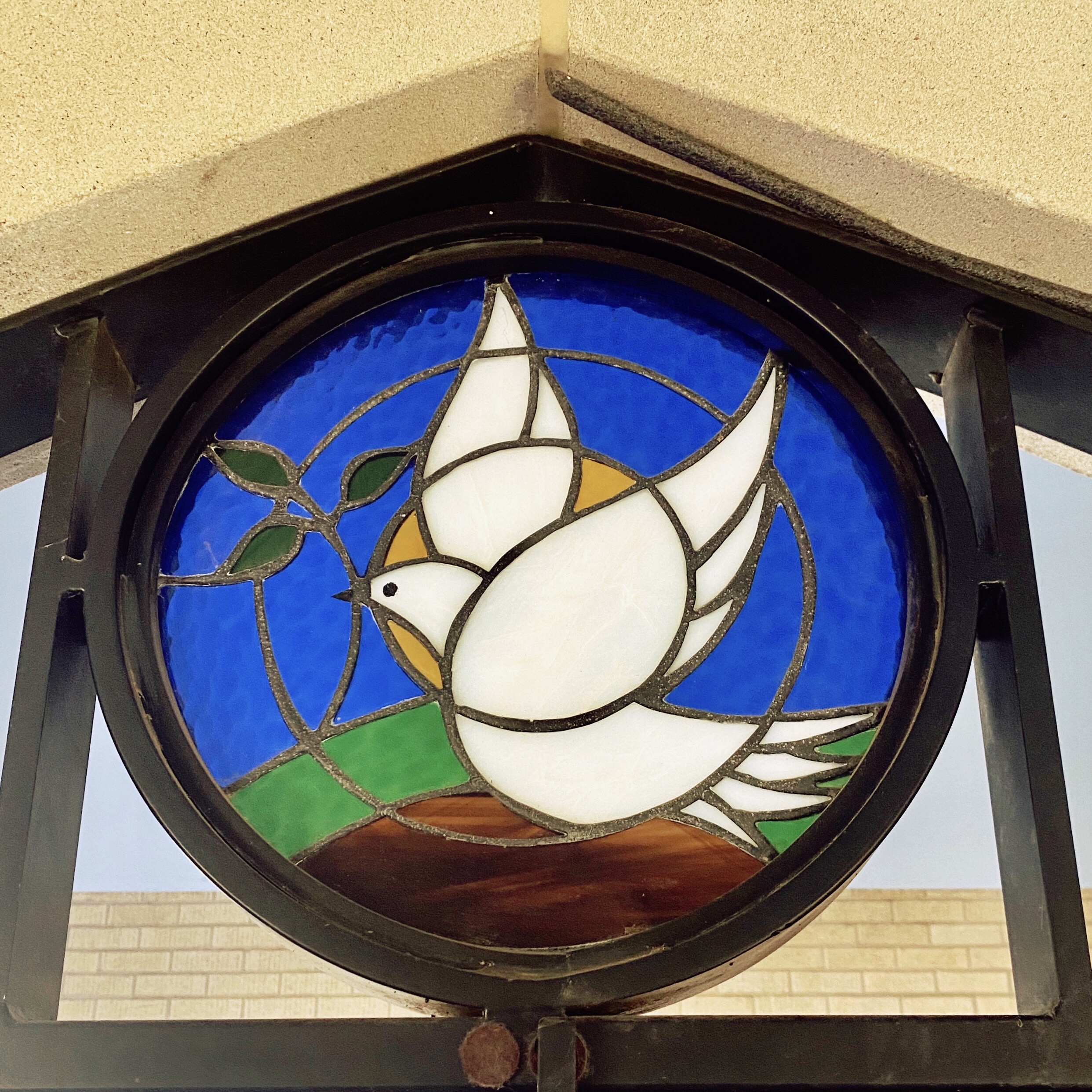 ---
Advent Day 23 | WONDER | Emily Hunter
Today's word, wonder, is illustrated beautifully for us in this painting by 12-year-old Emily Hunter.
"O Star of Wonder, Star of Night,
Star with Royal Beauty bright,
Westward leading,
Still proceeding,
Guide us to Thy perfect Light."
-We Three Kings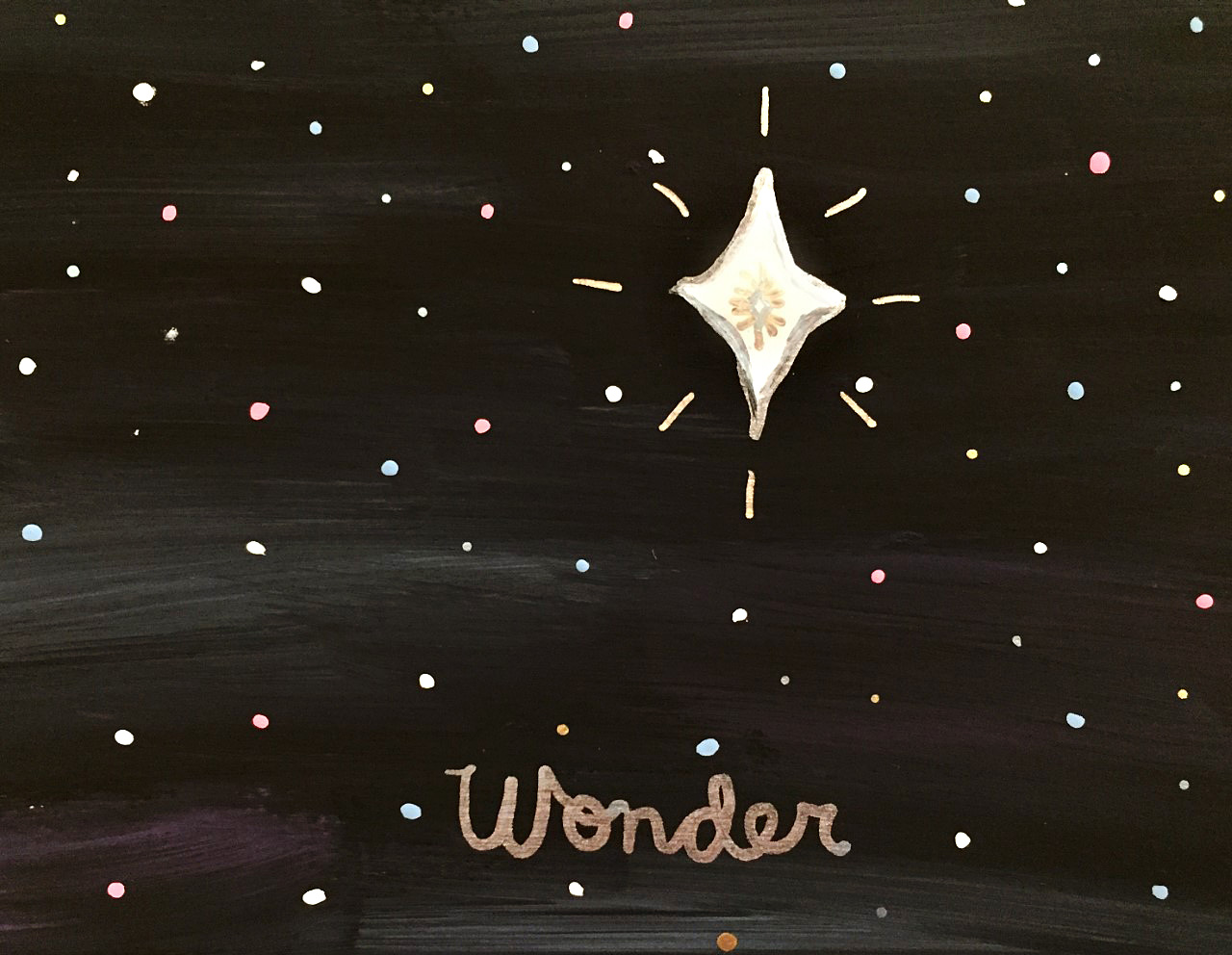 ---
Advent Day 24 | HOLY | Crosier Family
Today's word is depicted by the Crosier family with the story of Jesus's birth in Luke. Our scripture for Christmas Eve is Luke 2:1-20.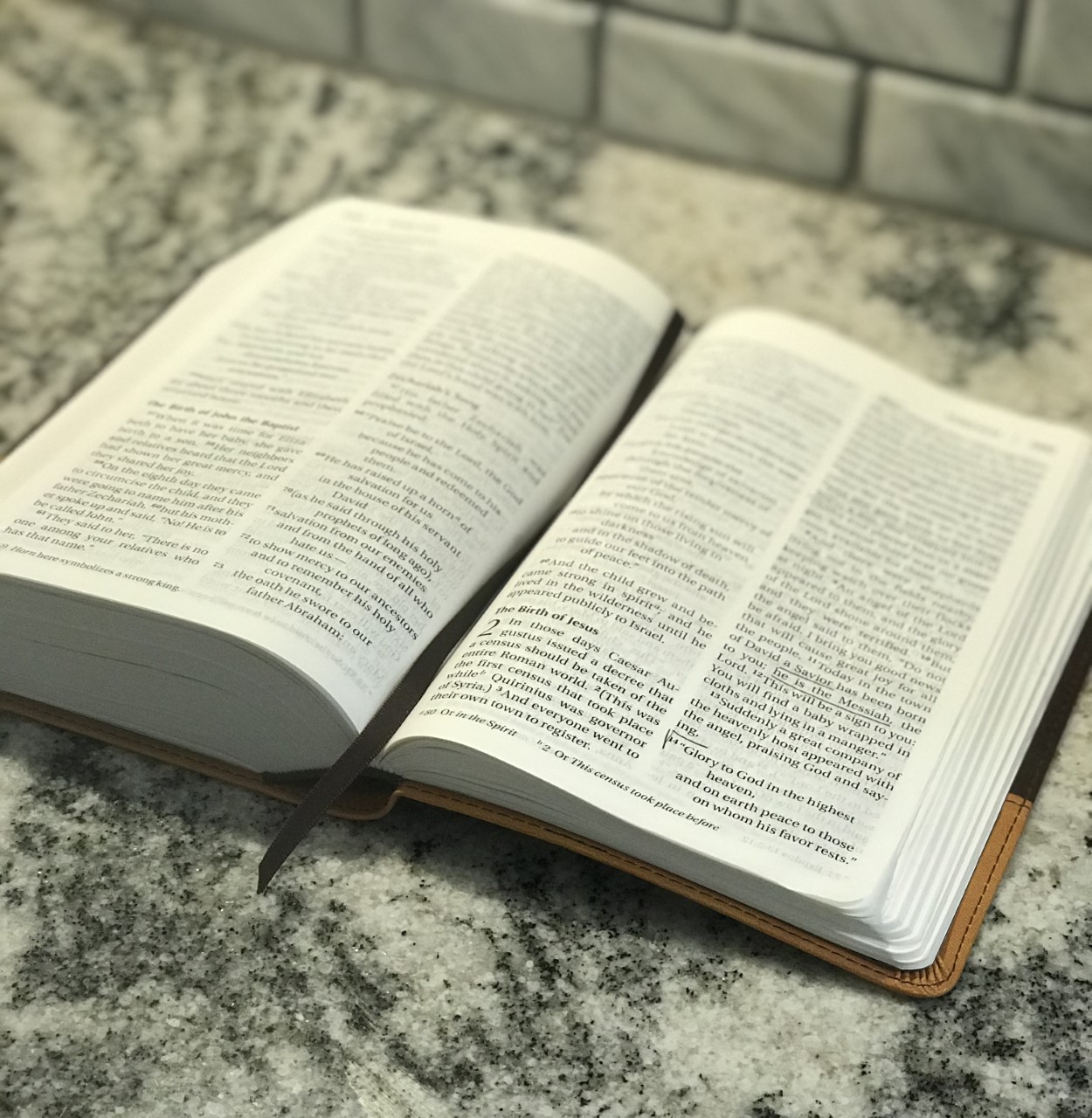 ---
Advent Day 25 | GIFT | Mary Gibson
Today's word is illustrated with this reminder of God's gift to us at the first Christmas - the gift of love and light that came into the world in Jesus.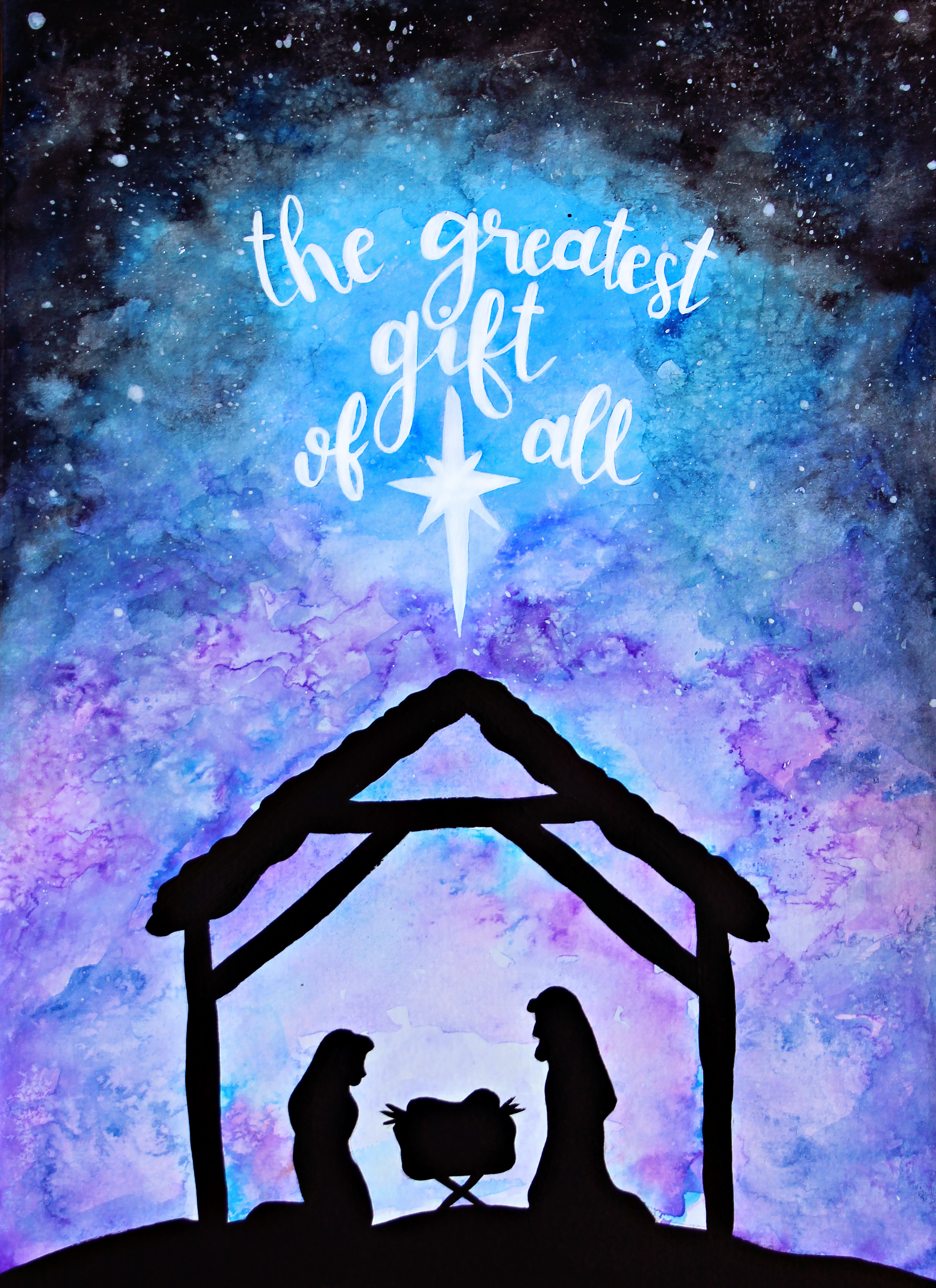 ---
Advent Day 27 | LIGHT | Brenda Cervantes
Our final Words of Advent post is painted for us by one of our youth, Brenda Cervantes! May we all remember the hope, love, peace, joy, and light brought into the world on Christmas through the birth of Jesus. Merry Christmas!