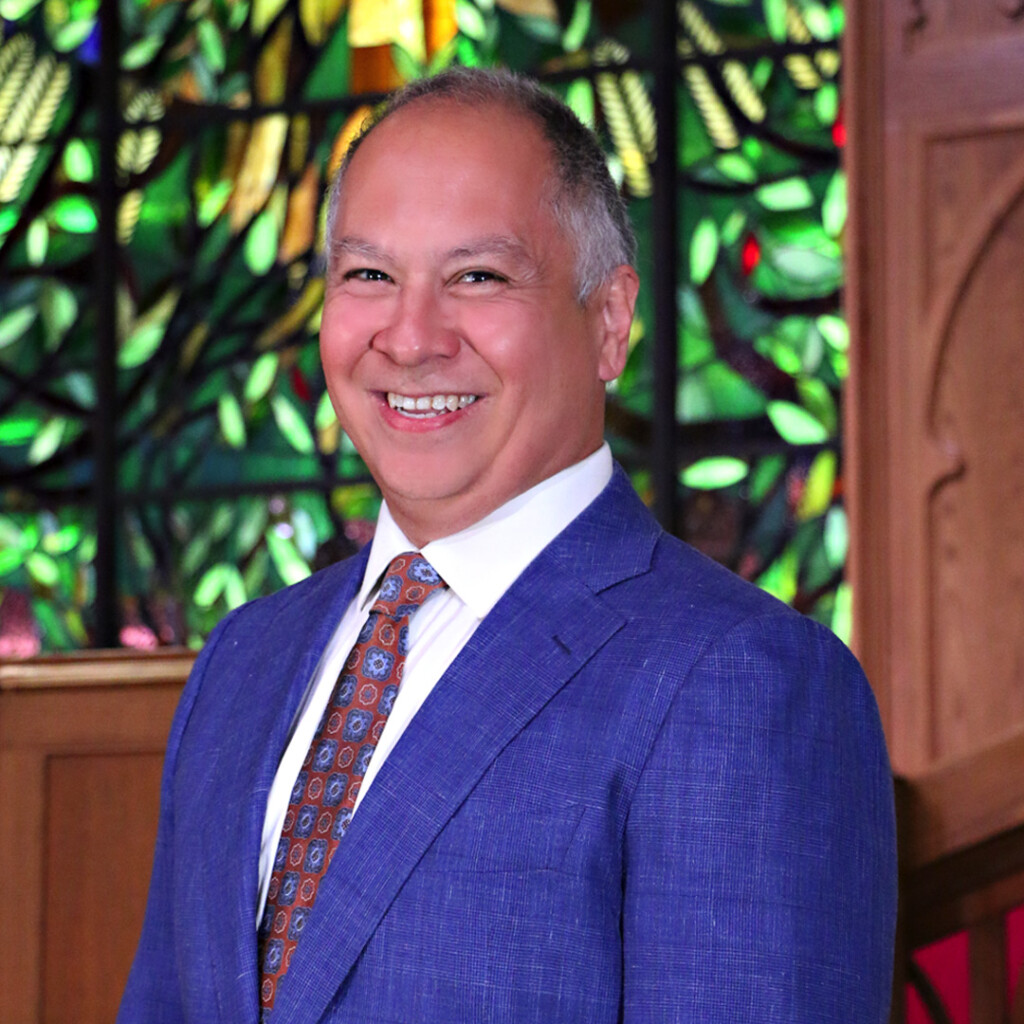 Rev. Ramiro Rodriguez
Associate Pastor of Church Connections
Office: 817-274-2571 ext. 235
Before serving at FUMC of Arlington, Rev. Ramiro was blessed to serve the good people of Temple Hall UMC and Tolar UMC for two years. Before serving those churches, Ramiro was the youth director at Alliance UMC.
Ramiro was born and raised in the beautiful Waukegan, Illinois and moved to Chicago as soon as he graduated from Southern Illinois University (Go Salukis!!!) so he could go to as many Cub games as possible. He married a fellow Cub fan, Lisa, in 2003, and they have two adorable children Emma and Trace. Emma was born in 2007 which was the same year Ramiro earned his Masters of Liberal Arts degree from THE University of Chicago. Lisa's information technology job offered their family a chance to move to Fort Worth in 2010, and that is where they have lived ever since. Trace was born that year right here in Texas.
After experiencing a call to ordained ministry during his Walk to Emmaus, Ramiro's life was forever changed. He graduated with his MDiv. from Brite Divinity School in May of 2017.
Ramiro was raised Roman Catholic but is now Wesleyan to the core. He believes that we were created to constantly grow in our love of God and each other. When not sharing the Good News of Jesus, Ramiro enjoys visiting different baseball stadiums with his family, playing 16 inch softball, and spending time at home with his family which includes their two dogs: Peyton and Cubby.
He still loves the Chicago Cubs.